Estepona Golf & Valle Romano – A Bright Future
---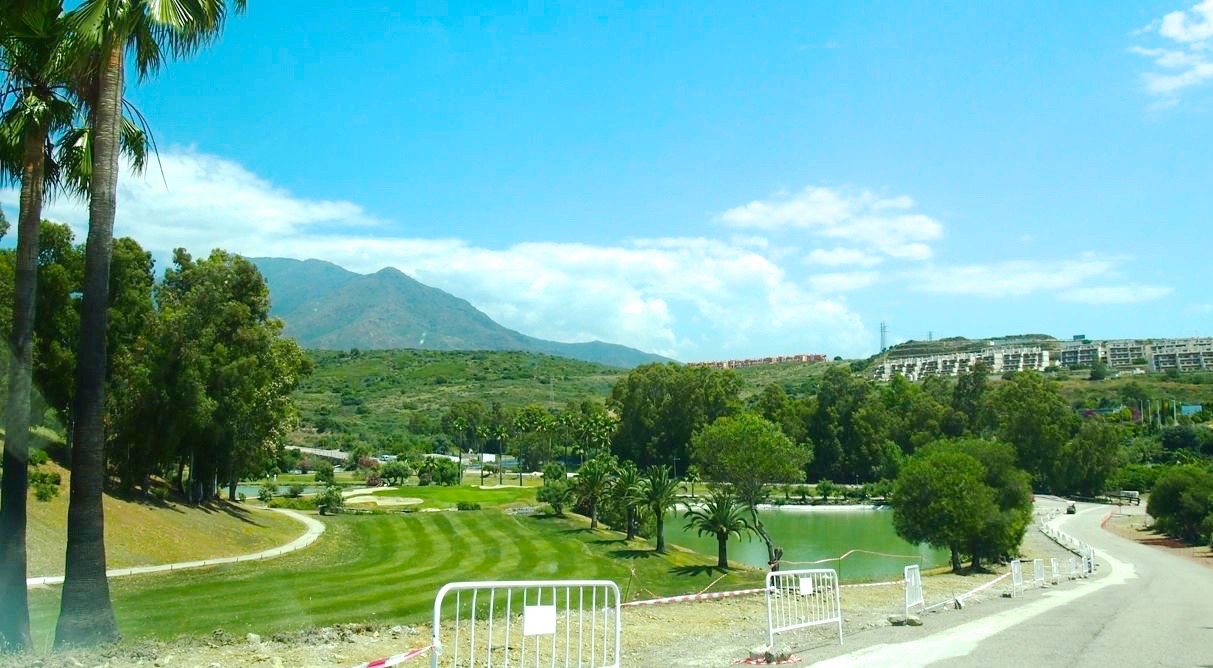 Estepona Golf and Valle Romano – A Bright Future Ahead.
This blog post is an insight into two well known golf urbanisations, based on our experience and 18 years of selling property in Estepona.
Until about a year ago, both of these urbanisations in Estepona were suffering from problems of infrastructure and uncertainty. For years, Valle Romano, a very attractive urbanisation comprising mostly of detached villas and also a new golf course with apartments, were always difficult to sell as building licences were not forthcoming for the numerous building plots on the urbanisation and a lot of the villas suffered from terrible access problems, dirt roads and no street lighting. Estepona Golf was in the same position, once again a great location, just past Estepona town centre, beautiful views of the mountains and sea, an established golf course and villas dotted around – all of that has now changed, let us take each area and discuss the changes.
Valle Romano – Each owner of a property had to pay a hefty contribution towards the brand new and extensive remodelling of the whole urbanisation, new roads, including all pipes and drainage, street lights, pavements and a road network communicating each of the numerous smaller roads in a logical and attractive way. The average contribution for these works for a villa is about 20,000 euros, this is a cost that a current owner (or vendor) must pay as it is registered as a charge or debt against the property. What does this mean for a buyer in this area? If you go to Valle Romano now you will see that it is in the middle of this huge change, with lorries at the end of almost every road, work is moving at a super fast pace but it is obvious already that Valle Romano is now an altogether different and exciting investment option. Work is due to finish early 2017, and building licences will be forthcoming for owners of plots to built detached villas. The good news for today´s buyer is that there are still a number of properties for sale at the original pre-change price – for example a fantastic detached absolute front line villa for sale in Valle Romano which Future Homes has exclusively, with three bedrooms, west facing golf views, of modern design and in perfect condition – until now we couldn´t sell this property in the knowledge that things would change in Valle Romano, now we are proud to offer our clients an incredible villa built on one level with room for extension in the huge basement, for under 400,000 euros!! Our Photographer, James, will take some amazing new photos next week and we will add them to our site.
Estepona Golf is undergoing extensive remodelling too, thanks to the new urbanisations being built behind it, we have recently sold a villa and apartment to very happy Belgian family who love it – they are lucky enough to have bought a house where a brand new road has been built right in front of their villa without having to pay anything for it – in fact they fly over almost weekly from Belgium as they love it so much. The roads in Estepona Golf are being widened also and there is talk of a new luxury Hotel being built there. Having worked so long in this area we at Future homes would never tell our buyers that "new roads will be built" as we were never sure of this – it has taken years of protesting, meetings and our fantastic mayor Jose Maria Garcia Urbano to get this project working. Investment is high in this area and you can still snap up a bargain villa for under 450,000 euros, for example we have a front-line golf villa for sale in Estepona Golf, spread over two levels with wonderful views and a private swimming pool –
Estepona has undergone some amazing transformations and improvements over the past years and this is just an example of the exiting projects to come. We hope you enjoyed reading this article and please remember to contact us if you are looking to purchase or sell your property in Estepona and the surrounding area. We are always happy to help and answer any questions.
Kind regards,
Victoria Lewis – Diretor
---
Most read
---
Related posts
---
Follow us
---
Sign up to our newsletter
---