About Future Homes, Estepona estate agents
---
Future Homes was founded in the year 1999 by Victoria Lewis, a fully qualified Lawyer originally from Bristol in the UK. Below you can read about our background and get to know Future Homes a little better as a company and as a family. We are very proud of our journey and of the reputation we have established over the many years of honest hard work.
Specialists in
Estepona
---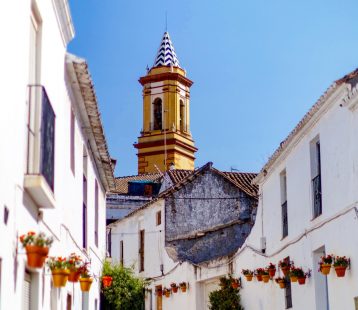 Estepona is our place of work but first and foremost, it is our home. We can explain anything you need to know about this beautiful town, along with the history behind every community and development in the area. As a part of the endless support we offer to our clients we are always happy to share our well established contacts in local banks, Accountants, interior design companies and internet suppliers to name but a few. We like to recommend our favourite local restaurants on our blog and social media platforms, along with interesting news and updates on "what´s new" in Estepona!
A family
run business
---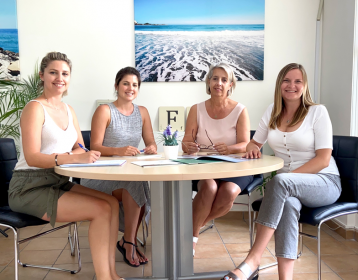 Victoria has lived in Spain for over 30 years and has two half Spanish daughters, Lidia and Alicia, both of whom play a very active role within the company. Lidia, with a background in Graphic Design, has created this website and the Future Homes brand! She is also part of the sales team working alongside her sister Alicia, who has been a part of the sales team since 2011 and is also in charge of advertising and marketing. We enjoy working together as a family (even seeing each other at weekends!) and take great pride in our personal approach to business.
From Start
to Finish
---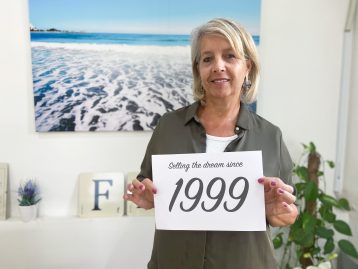 Our support continues long after a sale has been completed and we are very proud to say that a lot of our clients become good friends, still popping into the office to see us years later! Future Homes Director, Victoria Lewis, is always happy to offer legal advice to our clients based on her many years of experience and her qualifications as a qualified Solicitor. We strongly believe that a business is only as good as its reputation... We let our clients do the talking for us by sharing their testimonials on our website!