Testimonials
---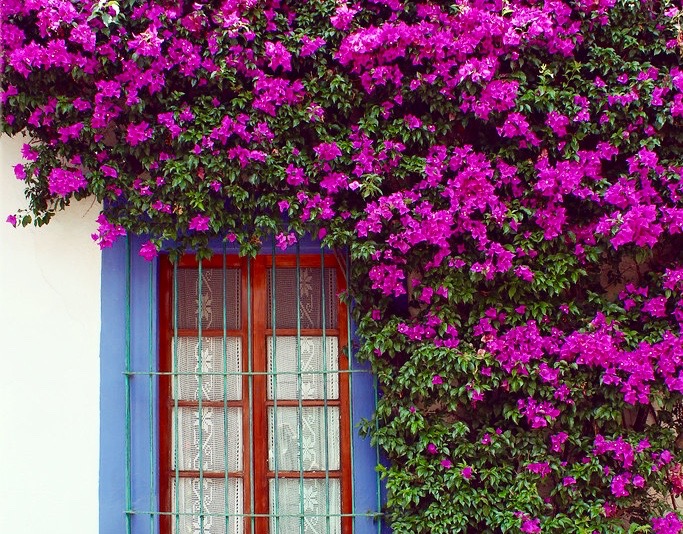 Christina and Peter – Norway
---
We would like to thank Alicia and the team of Future Homes with excellent work helping us to buy a town house in Estepona. We had to trust Alicia's online video presentation as we took the decision to buy. When we came down to see the new property it was even better then we could imagine. We are also impressed of their active and fast response to all matters that came up between the seller, other agency and our lawyer so in the end the deal could be closed on time. Future Homes is a reliable partner so we are also happy to use their contacts for renovation works.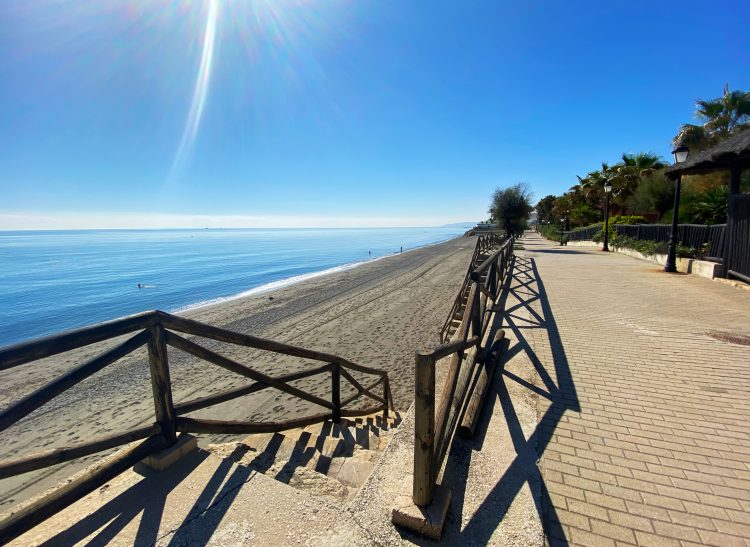 Stephen & Urvashi – London
---
Buying a new home is challenging at the best of times. But buying one in a different country during a pandemic that prevents you from actually visiting any potential properties in person is unthinkable. Thanks to Future Homes' extraordinary standard of service, supreme knowledge of the area and their willingness to go way, way beyond the call of duty to make the impossible happen, that's exactly what we did.
Alicia, Victoria and the whole Future Homes team carried through all aspects of the property search, negotiations and purchase with dynamic energy, professionalism and immense patience. And the ability of Alicia and Victoria to balance the relationship with both buyer and seller in the spirit of mutual support, understanding, trust and empathy is a combination of qualities that one rarely finds together in the same company. And in the case of our purchase, it turned out that all of these qualities were absolutely essential.
Moreover, they were able to connect us with an incredibly efficient and supportive attorney and bank. And even a wonderful service that looks after our home when we're away.
We have not regretted this purchase even for a minute.… We love Estepona and we love Future Homes!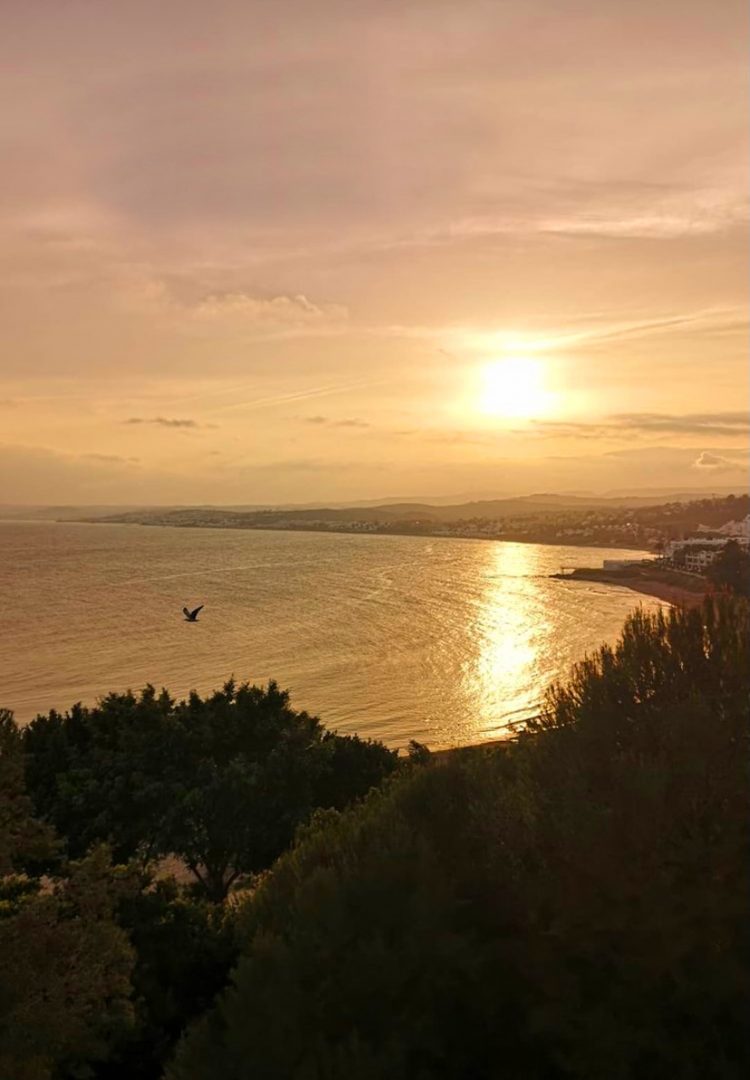 Lakchmi & Jesus – Spain
---
When we started the process of buying a house, it felt like it was going to be very complicated due to the COVID-19 restrictions. Our experience with other real estate companies, until we found Future Homes, was disastrous. In this area there is a lot of competition but very few professionals. It is no longer a matter of luck, it is a matter of finding a good professional, and this is Future Homes.
Buying our house has been very easy thanks to Lidia, Alicia, Victoria and Martyna. They have helped us, informed us, advised us and showed their support at all times, always solving our doubts, which were many! They gave us a lot of confidence, feeling super comfortable and safe throughout the process thanks to their dedication and perseverance. In addition, the confirmation that they are the best came to us when the Notary office told us: "Future Homes are very good, they are always one step ahead facilitating and helping in whatever way they can".
We still do not believe it when we look out our window and see the sea, our lives have changed. We have a beautiful house, in the perfect place, thank you very much Lidia ❤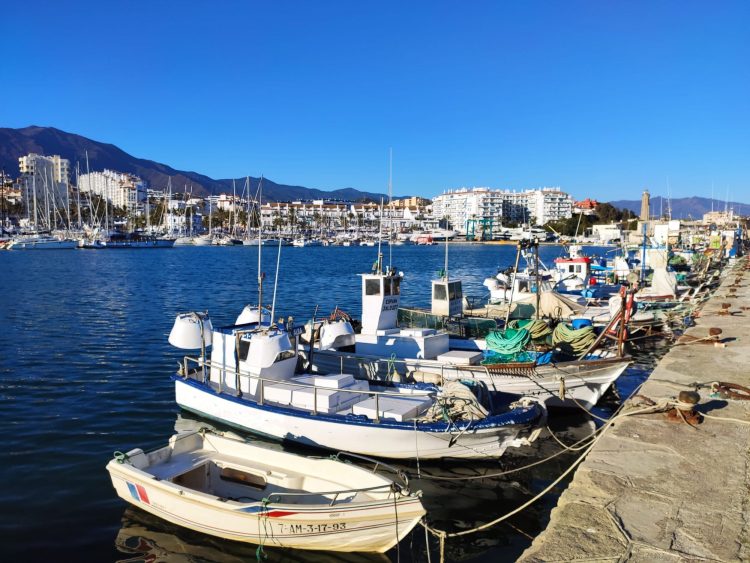 Dean Geering – UK
---
Future Homes has been very professional and helpful throughout the whole process. Unlike buying in the UK they have made it a delight, easy and very exciting. I will definitely recommend Future Homes to anyone I know looking to buy in Spain.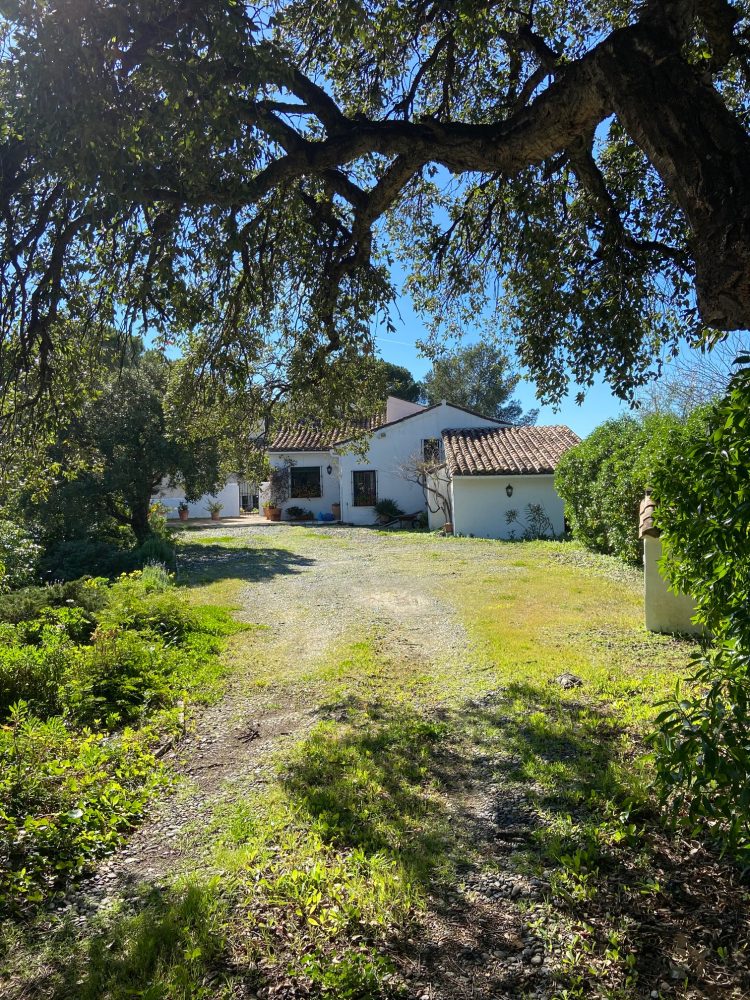 Nick Aarons – UK
---
We cannot thank the team at Future Homes enough. Victoria, Alicia, Lidia and Martyna managed to find us our dream home in the hills behind Estepona in the middle of the pandemic. They went further than you would expect a simple Estate Agency to go. The team at Future Homes found us an Architect, the best attorney, the best removals company and are still offering their knowledge, expertise  and answering all our stupid questions (and some sensible ones too) in a professional, patient and friendly manner. They seem to have impeccable and extensive contacts. I am quite sure that if I contacted Future Homes in years to come, they would still be as professional and giving as they were when we first met them.  I cannot recommend their services more highly.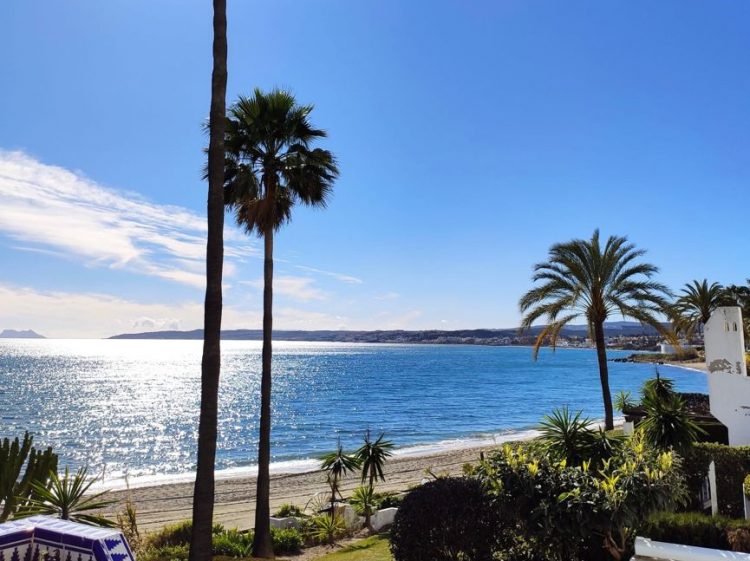 John Cowell – UK
---
Dealing with Future Homes has been a pleasure. The service provided is friendly and honest and the communication is quick and detailed. Future Homes really make you a priority and the process seem simple when in some cases it is not. Thank you to Alicia and her team for all their support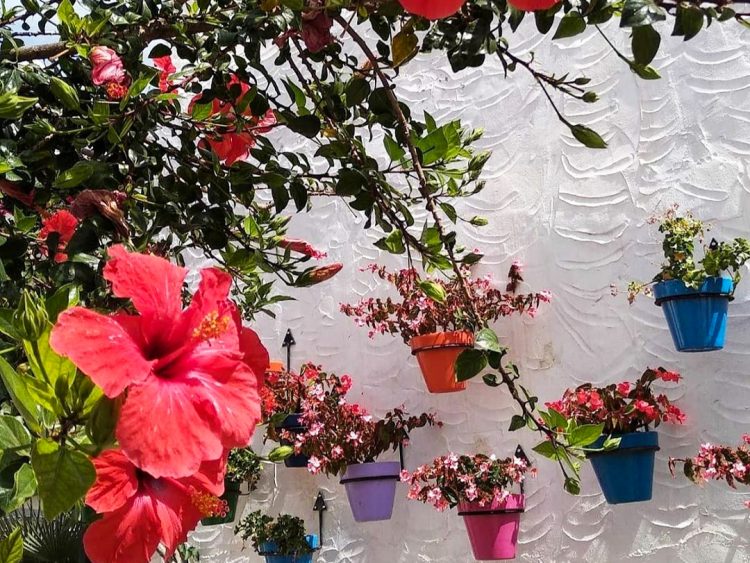 Isobel Gough – UK
---
We would like to thank Lidia and her team for the outstanding service they have provided in helping us to sell our Estepona apartment. Future Homes took care to understand exactly what we were looking to achieve and then went above and beyond to help us get there. They are incredibly friendly, professional and have always been on hand to help with any issues that have arisen. We couldn't recommend them highly enough. Many thanks again and Merry Christmas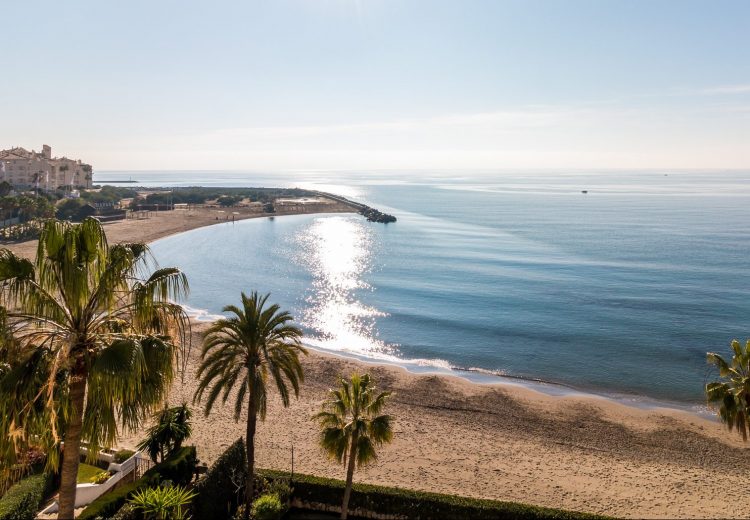 Ian Mecklenburgh – UK
---
Above and beyond. I could stop there and sum up the service received from Victoria and the rest of the amazing team of Alicia, Lidia and Martyna at Future Homes. Sitting in my flat in London, by July the combination of covid and Brexit deadlines convinced me to make my move to Estepona by year end – come what may. The team at Future Homes completely understood what I was looking for, the relative urgency and the complexity inherent in 2020's various restrictions. I remained in London while they suggested several appropriate properties (explaining why others that looked great online weren't what I was looking for). More importantly, they helped me 'view' property – providing very thorough video tours and never hesitating to honestly answer questions – given I was about 1500km away I was willing and correct to place my trust in them. Having made an offer on a property (I'd still never seen), the real difference working with the team became apparent – it doesn't stop once a sale is made. I was given the name of a trusted local lawyer, helped with translations and local processes all while they continued to work with the seller to support my deadlines – they even looked after my personal effects sent ahead of time. When I arrived in mid-October, I was welcomed as a friend and helped to settle into local life and my new home. Thanks to their extensive local networks and knowledge I was given contacts for trusted tradesmen, pointers on settling in and helped to understand and appreciate the area. In a 'strange' year, discovering and working with the Future Homes team has been one of the bright spots and I would have no hesitation recommending them to any future buyer or seller. What could have been incredibly complex and stressful was made straightforward and even enjoyable thanks to them – it's been said elsewhere, but it now feels that Victoria, Alicia, Lidia and Martyna are trusted friends and I thank them for helping me make my move.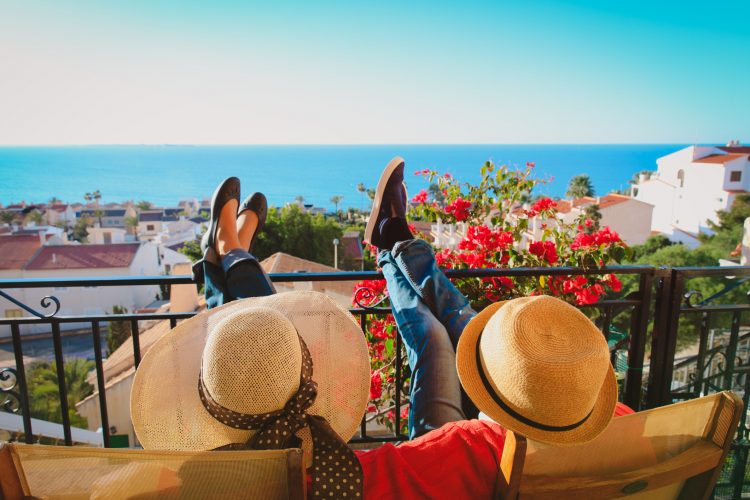 Trevor D Hamilton – UK
---
I have known Victoria at Future Homes for many years and she has given me solid advice on several occasions. What impressed me most was her openness and total honesty in advising me. It was no contest when I came to sell my own property in Spain. Due to an unexpected delay of months due to Covid she liaised with me and my buyer regularly and worked very hard to keep the deal alive. We finally completed in October 2020. I would not hesitate to recommend Victoria and the team at Future Homes in Estepona.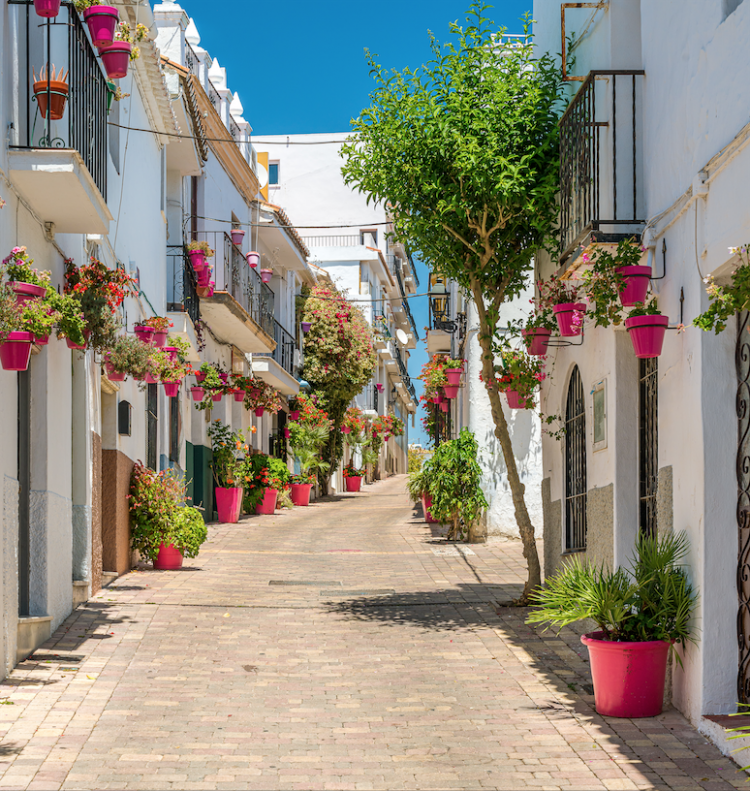 Alva Holland – UK
---
Thank you so much, Lidia. My thanks also to your wonderful team at Future Homes. Victoria, Alicia and Martyna. You all played such a valuable part in my being able to move on to the next phase of my life. You have all been consummate professionals throughout this sale process. And when I thought the sale was lost, you all worked to save it for me. I cannot thank you enough for that. With my very best regards.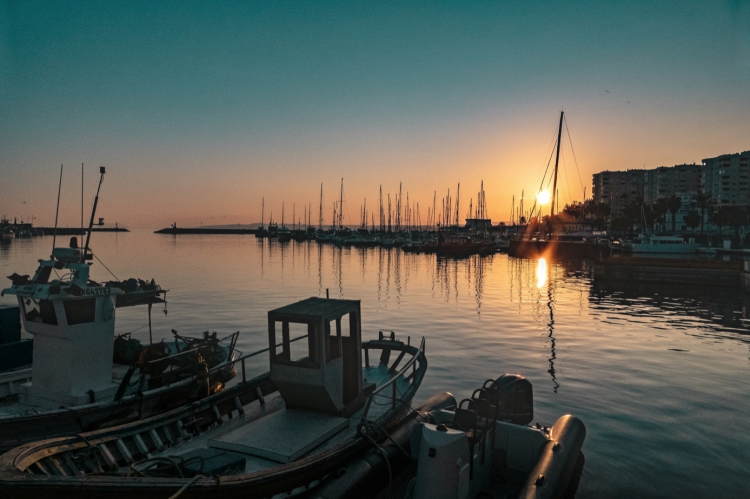 AnnaKarin and Klas – Gothenburg Sweden
---
After buying our flat in Estepona in 2014 with your support and also now selling the apartment we really appreciate your excellent professional and prompt service in all parts of the buying and selling process. Future Homes always provides a very good knowledge of the market and its fluctuations and how to approach and interact with customers. You have also been more service minded and supportive than one can expect both when we bought and sold the flat. You have always taken the full responsibility for the complete process. The administrative paperwork also included your supportive lawyer and you all work as a very efficient and tight team. Very convenient and smooth for us. We strongly recommend Future Homes to any customer who would like to buy or sell property in the Costa del Sol area.
AnnaKarin and Klas.
Gothenburg Sweden 14 Sep 2020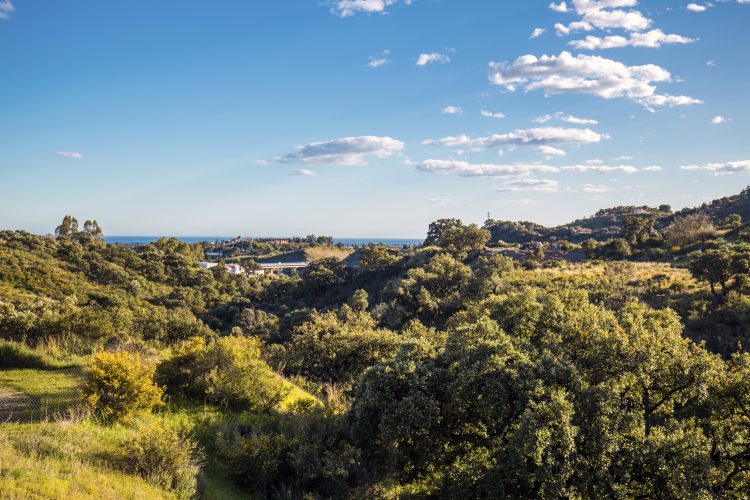 Kasper Janssen & Danielle Bakker – Holland
---
After a long process we finally managed to buy a great property which was for sale at Future Homes. We actually found the villa ourselves on the internet and scheduled a first viewing 6 months before we were finally able to sign the purchase. From the first to the last moment Alicia and the Future Home team were very supportive which we are thankful for as not everything went that smoothly as we faced some challenges with the taxation/mortgage we needed, this meant that we needed some extra time (twice) while we knew there were other parties interested in buying the property. The easy way for Future Homes would have been moving to the next buyer but instead they managed to get the the seller to allow us some more time.  Alicia also provided valuable advise in terms of the valuation agency and which alternative bank to use for our mortgage, with regards to the mortgage we could have saved a lot of time and money if we had listened to her in the first place. Overall our opinion is that Future Home is a really fair and trustworthy company. Although we hope to enjoy the property for a long time we will for sure knock on Future Homes' door when we decide to sell it. Everyone from Future Homes and in special Alicia, thanks a lot for all your support!