Buying a property on the Costa del Sol
---
We fully understand that purchasing a property in Spain is a big decision for many of our clients and for this reason we would like to share our knowledge of the purchase process, this will allow you to know exactly where you are from the start! We are here for our clients throughout the entire process and after the purchase, for years to come.
Starting your Search
---
One of the most important aspects of our job is to "property match" correctly. The first thing we do is to find out exactly what you are looking for, your reasons for buying and your likes and dislikes. This allows us to match our properties to your exact needs, making the viewing process a lot more enjoyable… Listening to our clients is perhaps the most important part of our professional relationship and cannot be over emphasised.
It is important to understand that in Spain, when you make an offer on a property and it is accepted, this is followed by the exchange of documents between lawyers and a subsequent deposit payment of 10% of the asking price which will take the property off the market until the final completion date. For detailed information on the purchase process in Spain please download our Buyers Guide.
If you are interested in selling your property we welcome you to download our Vendors Guide in which we detail the process from the sellers perspective and we explain "how we work" in order to meet your needs from start to finish.
Enjoy reading our clients' stories
---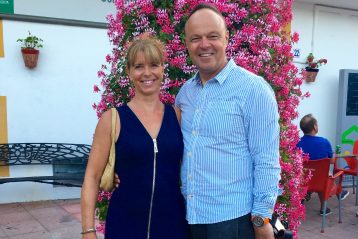 Megan & John
After living in sunny Suffolk (UK) for over 30 years, Megan and John discovered Estepona in 2016 when they came to visit their son. While on holiday they fell in love with everything that Estepona has to offer, especially the outdoor lifestyle, the amazing restaurants, the traditions and the welcoming environment that surrounded them. After their first holiday they decided to rent an apartment for a year in order to see if "they could live here"! The answer was YES! This is when they came to Future Homes via the kind recommendation of a client of ours. Top on the list for Megan and John was a 3 bedroom property with a large terrace, sea views, good orientation, an open-plan kitchen, lots of natural light and of course LOCATION, within walking distance to Estepona port and the beach.. It was not easy to find a property that met these requirements as this is what 90% of buyers are looking for! However.. we found the perfect property and they are now proud owners of their dream home in Estepona. They also happen to have one of the only properties with a 30sqm terrace in the port area! So we look forward to enjoying a glass of wine there very soon. John has officially retired after many years of hard work in the UK and we are so happy for this very special couple who have become good friends! Thank you for your trust in Future Homes.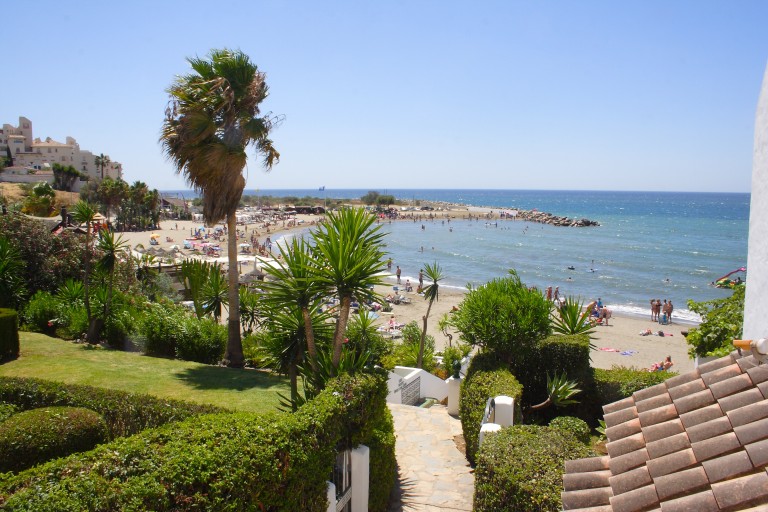 Karen & Ted
We met the lovely Karen and Ted from the UK about 12 years ago - quite a bizarre first meeting as I felt I knew Karen (who was with her glamorous mother Carole) for ever - she bought a super ground floor apartment in Belgravia Club near the port, we then sold it for her a few years later as she wanted a detached villa and boy did she buy one!! A large estate overlooking the whole of Estepona, 5 bedrooms and 10,000 sq m of land! The whole family became great friends of ours, we shared many evenings together and have visited them in the UK a number of times, their children were the same age as Victoria´s girls - all now adults - the villa was sold a while ago as it was too big for them and they didn´t manage to use it as much as they hoped, but low and behold they have just this year bought a super apartment above our office in the port and we now get together every time they come (and Victoria even uses their parking space when they aren´t here - with their permission of course!) - it is great to have them back in Estepona, they say they love it too much not to come and we love having them!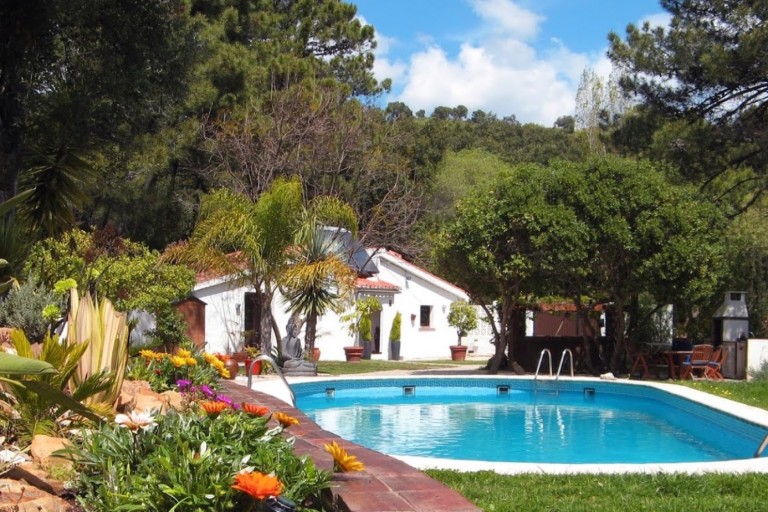 Nelson & Gilbert
What can we say about this lovely Australian/Portuguese couple who lived in Canada? Many emails were exchanged between us over a number of months - we had a great idea what they wanted, basically to relocate to a country house near the coast with the possibility of having an extra income from renting some of it during summer months - from the start we knew one particular property was perfect for them, a country estate near Casares, it has two detached houses so one was perfect for rentals - we emailed photos, videos and plans so they knew what they were coming to see and they travelled all the way here to Spain just to see it - and (luckily) it was perfect - they bought it and funnily enough we all regularly go up there as Gilbert is a fantastic (and famous!) hairdresser, he has a salon on the property so we pop up for a super trendy hair cut and the best advice any hair expert can give you (did you know you shouldn´t shampoo your hair every time you wash it? if anything you can condition it every time !! shampoo dries your roots!) - again, without wanting to sound repetitive and corny, they are really good friends, many fun and rather late evenings together and many more to come.