Why choose Estepona for your Spanish property investment?
---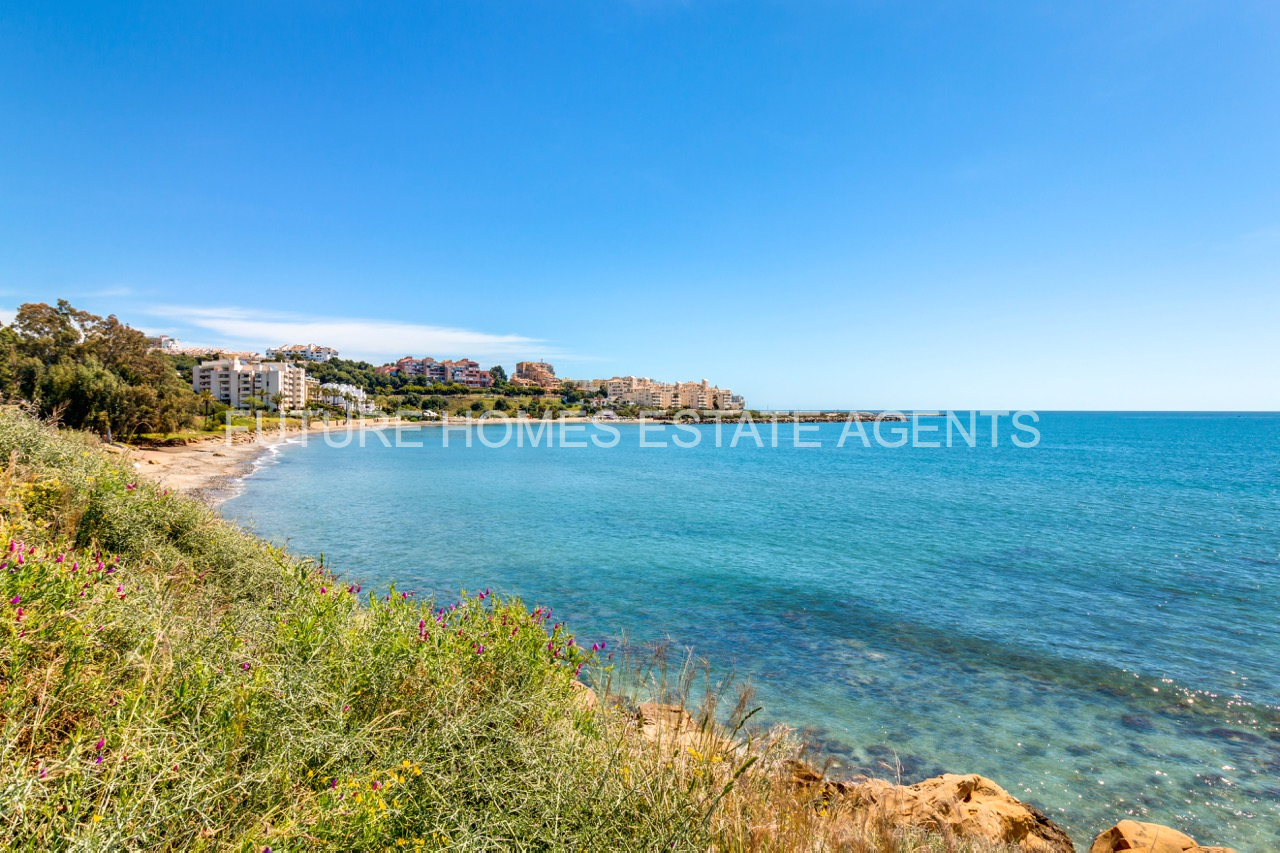 We specialise as Estate Agents in Estepona and we would like to share an insight into our beautiful town, including the reasons why we highly recommend buying your ideal property in Estepona. If you have already made that all important decision to purchase a property in Spain, you need to understand that every city and town is truly unique. So, why choose our town?
For those of us already living and working in Estepona it is a very easy question to answer – because it is such a beautiful place, untouched by mass tourism but welcoming to anyone who chooses to live or to stay here on their holiday. We all know the three golden words when choosing to buy a property, they are the same all over the world:
Location, location, location
here it is exactly the same, – we find many of our clients pop in to have an informal chat about property prices and offers in Estepona and then go on their way along the Spanish coastline, passing the various "costas" on their way, only to return to Estepona – they say it "just feels right" and it is very true.
Estepona is only a 15 minute easy drive from the bustling town of Marbella with its shopping centres, designer shops and fantastic restaurants but we enjoy a more relaxed way of life, whilst at the same time offering really great restaurants and shops, blue flag beaches and numerous golf courses. There is always something to do in Estepona, perhaps visit the local Peña Flamenca on a Friday evening to watch authentic flamenco dancers and have a tapa or two with the locals, pop into our favourite watering hole the Casa del Rey (the king's house) where you sit alongside other locals and tourists and talk to stangers who become friends. Sporting wise Estepona is fantastic, with a large cycle lane all around the town and expanding every day, we have two state of the art public sports centres with views across the town whilst you exercise, our urban bus service is regular and cheap, every 20 minutes, you really don't need a car in Estepona! Every Wednesday we have our large openair market just opposite the harbour and on Sunday mornings everyone congregates at the weekly flea market in the Port with intentions of "just looking around" to end up spending the day out, dining at the wonderful chioce of restaurants nearby such as La Escollera right next to the lighthouse, offering the best freshly caught fish.
Then again for all of you "old rockers" (this is where I shut up!) you can visit the live rock venue in the port called Louie Louie, they have live music most nights ' altough it being Spain it rarely starts before midnight!! You can even learn to jive and rock and roll there on Wednesday evenings!! We have a range of truly fantastic properties for sale in Estepona marina.
There is so much more we could mention but come and see it for yourself, Estepona will more than live up to the wonderful reviews that tourists rave about, it is getting better and better evey day, and not only are we proud of having the most spectacular old village decked in flowers and with little alleyways weaving from one road to the next and ending up at the main flower square or at the beautiful church in the centre of the pueblo.
Estepona property market: on the rise
The property market is strong in Estepona and getting stronger by the day. Demand is high and for this reason we encourage our clients to make the most of the good opportunities that come along, as they are selling faster than one might expect. We often have clients who come to get a feel for the property market, viewing several properties they like and then returning to their country of origin for a few months – By the time they come back these properties had already sold. Having said this, great investments come along regularly, we are in a very good position as we receive direct listings weekly and we stay in touch with our buyers, emailing them the info when a listing comes in that matches their requirements, they often catch the next plane over for a viewing! We have a wide range or bargain properties for sale in Estepona.
18 years is a long time and this is why we work mostly on recommendations. Our advice is, if you know what you want and see a property you love then don't wait – Especially if you are a cash buyer. We know the market very well indeed and can help guide you in the right direction – Our job is to listen to you first and foremost, then we take it from there!
Do not hesitate to get in touch with any queries, it would be our pleasure to help you find your dream property in Estepona.
We look forward to meeting you in our beautiful town – Victoria Lewis, Director of Future Homes Estate Agents
---
Most read
---
Related posts
---
Follow us
---
Sign up to our newsletter
---