How to find a bargain property in Estepona
---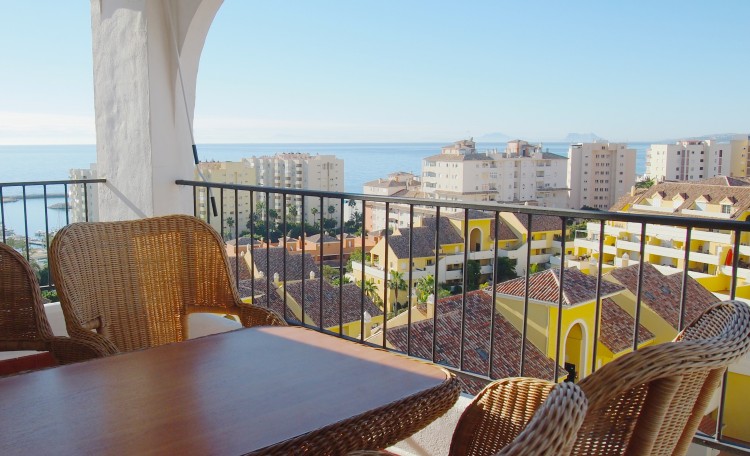 What is a bargain property? The internet is inundated with estate agents declaring that they are selling the best "bargains on the Costa del Sol", bank repossessions, etc – having worked in Estepona selling property for over 18 years I am going to explain my views on this, also on how I value a property, what criteria I look for and what in my opinion is really a "bargain".
Every buyer wants to buy at the best possible price, of course, but how do they know that the price really is as interesting as it is being made out to be?  We can use a previous higher price to compare with a much lower selling price for example, but how do we know that this higher price was genuine and that it wasn´t "hiked up" during the property boom a few years ago when buyers were snapping up every property in any location and at any price – banks were lending and in some cases, over lending, and huge mortgages were put on properties that were over valued by official bank valuers – even today I cannot believe the valuations we see from "those days" – consequently it came to a very abrupt end and many buyers had to sell their properties for whatever price they could get – in many cases losing thousands of hard earned pounds – it was all very sad.
I am pleased to say that Future Homes was not involved in selling off plan properties in those days, we have relied very much on the resale market, what you see is what you get – unless the location and developer were great, we steered away from this – however I do find that many of the bank repossessions being offered now are from those days, but a lot of the properties are located in areas that are rather undesirable, in the "middle of nowhere", maybe next to a motorway (although they have tried to hide them behind trees and bushes, the pollution and noise are still there!) – it really is still very much a case of location location location, it always has been and will be.
What do I consider a bargain?  Recently we have taken on a villa on a development called Parque Botánico Estepona, with 4 beds and 4 baths, detached with its own private pool, and communal facilities including tennis courts, huge outside pool and even an inside pool for only 299,000 euros furnished!!!  The price on the title deeds when the British buyer bought it off plan in 2006 is 465,000 euros, whilst the area is slightly inland (about 2.2km) it is an easy drive to the beach and access is good – that is a bargain, also another detached villa 10 minutes behind Puerto Banus and Marbella, amazing views over a lake and to the coast, immaculate modern property with own pool and even guest house, the buyers paid in excess of 900,000 euros and we are offering it at only 499,500 euros including furniture!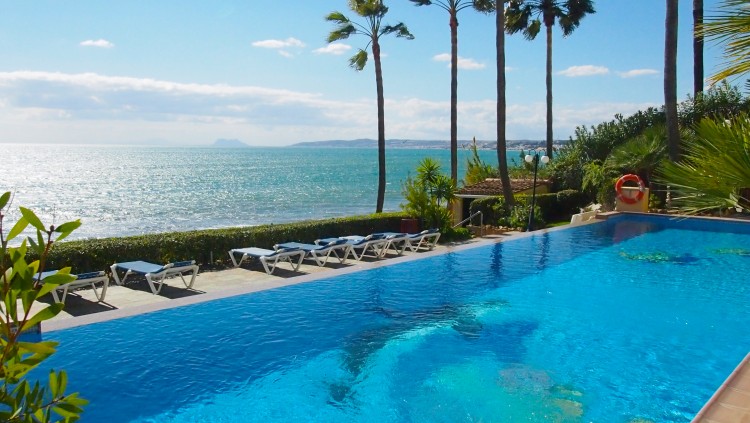 When I take on new listings I always visit every single property in person, and the price guide I give to our vendors is based on many factors – first and foremost my experience in working exclusively in the Estepona area is vital, I take into account the location, orientation, state of repair and decoration, desirability of the community if there is one, which floor it is on if it is an apartment and proximity to amenities such as beaches and restaurants – I do not value per square metre as so much depends on the previous factors you cannot simply put a general price per square metre – if the property has a great sea view and is facing south, it will be more desirable than a property facing north and with little or no view.
I am very strict as to which properties we take on our books – and we do not accept all the properties we are offered – if we consider a price too high we will politely refuse to accept it, I frequently find that other agents have been to value the same property at a price I consider unobtainable, particularly recently with the increase in property sales in our area, new foreign agencies have sprung up who have little or no experience or knowledge of valuing properties here and consequently they not only waste the vendors´time but also offer their buyers properties at very high prices – we at Future Homes are very confident that all of our instructions are priced correctly, and, as we only advertise our own direct listings, we know the history and legality of each and every one!
Kind regards, Victoria Lewis LLB (Director of Future Homes)
---
Most read
---
Related posts
---
Follow us
---
Sign up to our newsletter
---