Summer 2020 In Estepona. What To Expect When You Visit!
---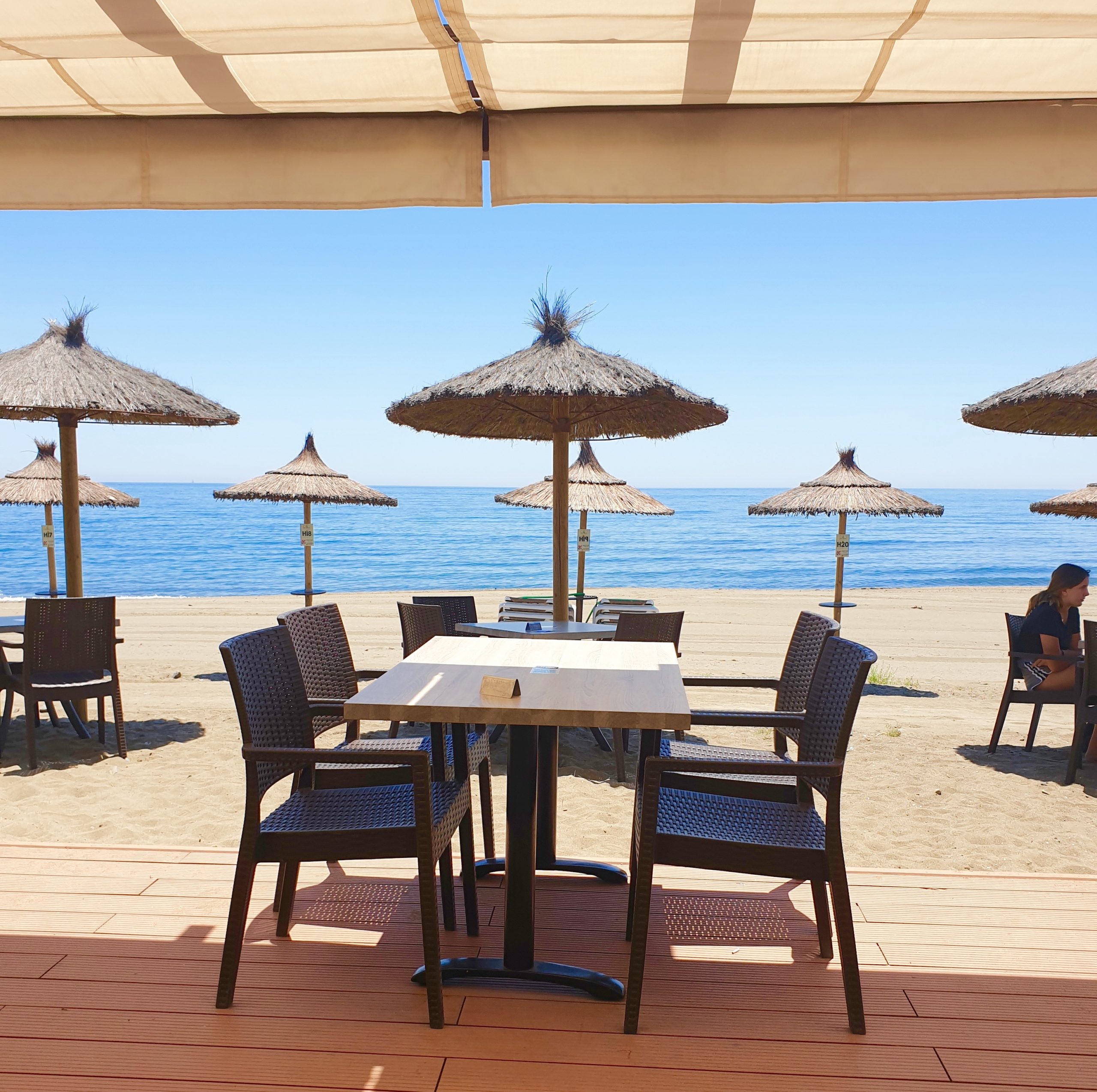 Firstly, if you are reading this blog post, we hope you are very well indeed! It has been quite the start to 2020 and following the strict lockdown measures in Spain, we have had so many phone calls and emails from people looking to visit Estepona this summer but are very unsure as to what to expect. "Will restaurants be open?", "Can we go to the beach?" and "Are communal swimming pools open?" seem to be the most popular questions! The news can often be misleading so we are here to tell you how things really are in Estepona.
We are all very aware that this is a fast moving situation and that things can change from one day to the next, but we will speak for how things are at this time (July 2020!). It goes without saying that you will need to wear a face mask at the airport and for the entire duration of your flight. When you arrive in Estepona, masks are mandatory on all forms of public transport, in shops and supermarkets, where you will also be provided with hand sanitizer upon entry. YES, restaurants and bars are open and have a fantastic atmosphere, you do not need to wear a mask at a bar or a restaurant – tables are placed at a safe distance from each other and menus are provided by scanning a QR code on your phone.
Beaches are open, you will simply need to place your towel at a safe distance from other people. In terms of communal swimming pools, the majority seem to be open and they will each have their individual rules and safety measures in place. AirBnB holiday rentals are in full swing and the majority of the hotels are open, although we would recommend phoning them before making an online booking.
Understandably, popular summer events that we enjoy every year have been cancelled (the fair, San Juan beach bonfires, La Virgen del Carmen, etc), these measures have been taken in order to avoid large gatherings and busy crowds, which we feel is very sensible indeed. Hairdressers, nail salons, beach clubs and gymnasiums are all open with safety measures in place.
There is a great atmosphere and everyone is very grateful to be able to enjoy some freedom, all the while being sensible and respecting safety guidelines. The town hall has praised the behaviour of both Estepona residents and visitors!
We hope to have provided some clarity and useful information for those who are thinking of visiting Estepona soon.
Thanks and stay safe!
---
Most read
---
Related posts
---
Follow us
---
Sign up to our newsletter
---