Week 5 of the COVID-19 lockdown in Estepona
---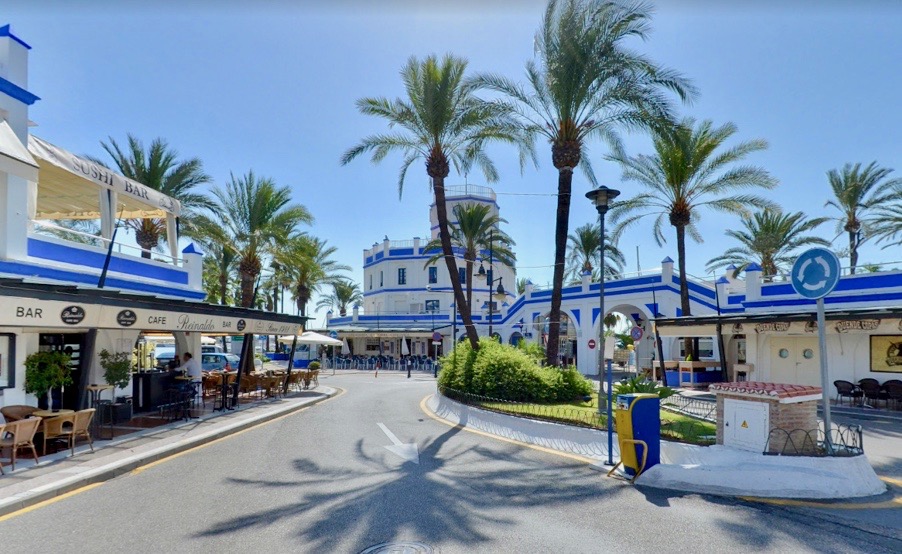 Week 5 of Spanish lockdown!
Actually the time has gone quite quickly, it is surprising how quickly we adapt to a new way of life when there really is no alternative isn´t it!
I would like to express my thanks to our many clients all over the world who have been keeping in regular contact with us all, we are all in the same boat at present and the lockdown due to the coronavirus is certainly making us do those jobs at home we have been putting off for too long!  Every country has its own rules and regulations about what its citizens can and cannot do, and whilst it took some getting used to, I am grateful to the Spanish government for implementing the strict "stay at home" policy due to COVID-19. Certainly as far as Estepona goes, everyone seems to be doing just that, and the numbers of affected cases are reflecting this confinement at last.
Our thoughts and gratitude also go out to all of the people who are looking after us all, including all of the health workers laying their own lives on the line for us all, the police who are making sure we do what we are told (!) and the people and suppliers of all the shops and supermarkets, as well as chemists and many many more, so THANK YOU SO MUCH!
Our lovely town of Estepona
The town hall is keeping the streets and of course the flowers in tip top condition, in readiness for the summer months ahead of us.  The beaches are still being cleaned every day, and our mayor, Jose Maria Garcia Urbano, sends out regular social media posts keeping us all informed and announcing the plans the town hall has once we are all "allowed out" again, hopefully in the near future.
Estepona has a lot of things happening in 2020, amongst which are the opening of two Hotels, the Hotel IKOS, 5 star Hotel was due to open this month of April, but of course has had to postpone the grand opening, it is an amazing all inclusive luxury Hotel located on the beach and well worth having a look online, and the other is the beautiful Hotel Maravilla right in the centre of the old town, next to our main plaza, we are all excited to try a cocktail in their roof terrace bar and there is even going to be a German brewery occupying the lower floors of the Hotel selling artisan brewed beer – how original!
I am one of the lucky people to have a dog, so I can pop out for short walks with her on a daily basis. It always astounds me the sounds we normally never hear or maybe we are too busy to hear such as the singing of the birds, and the countryside is washed with wild flowers.  Many of our clients and indeed family, have reported seeing all sorts of animals and wildlife in the town and on the beaches. The other day Alicia spotted a HUGE stingray on the main Cristo beach (as she can see the beach from her home). It must have been washed up on the shore and it was obviously in distress, so she called the authorities who responded immediately sending a specialist to the beach within the hour, and helped it back into the sea. There are regular sightings of dolphins swimming past and another client of ours had a visit by a LOVE BIRD who flew into their apartment a couple of weeks ago, and made itself very much at home with them. Sitting on their shoulders and enjoying a wash under the kitchen tap every time it is turned on!  Despite many attempts to find its owners it seems it is there to stay and they really seem to love it already, so Mateo the love bird now has a super new home!!
Another positive point to mention is the help that so many residents, charities and indeed neighbours are offering each other. There is a fantastic supportive network doing the most fantastic work, delivering meals, preparing food parcels, donating money etc.  It is at times like these that people really show how kind they are.
Working together
Myself and my daughters, Alicia and Lidia as well as our lovely Martyna are excited about returning to work at our office. We miss it greatly and especially our lovely clients and friends who pop in regularly to see us. We have all sorts of fresh ideas for when we return.  It will be a great time for buyers to invest in a new permanent home or holiday home as prices will inevitably come down, at least for a while we think. There are still hard times ahead, we are well aware of that, however, we are all feeling optimistic and really looking forward to getting back to what we all love doing – working together at Future Homes. We have been running for over 20 years and thankfully we are very well established in Estepona which makes a huge difference in times such as these.
Stay safe, and we can´t wait to see you all again soon.
Victoria Lewis, Director, Future Homes
---
Most read
---
Related posts
---
Follow us
---
Sign up to our newsletter
---