What a summer! A message from our Director, Victoria
---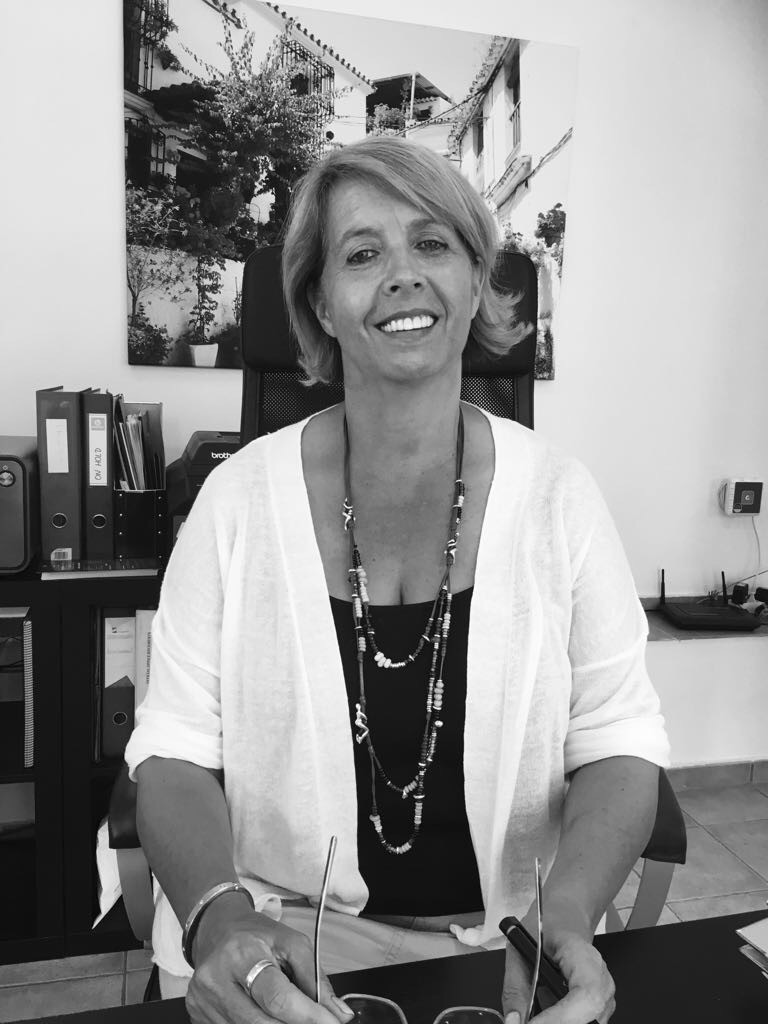 Now that we are well into the month of September it is perhaps a good time to reflect on the past few summer months, on both a professional and personal level.
Summer 2017 has been quite a busy time in terms of property sales and purchases in Estepona – due to the increasing popularity of Estepona town, we found that a lot of buyers were interested in an investment property especially near the port with the intention of renting short term. So much so that we are now in the process of replacing the great properties we have sold! This area is always very popular, and subsequently prices are on the up as demand is higher than supply. At Future Homes, one of our most important tasks is to value a property correctly and in order to do this, that is, the right price for both buyer and seller, it is vital that you have experience in this area and over a long period of time.
As I have been working in this business for almost 20 years I feel confident that I am able to give an honest and realistic value to our vendors. However, due to the influx of numerous estate agencies since the recession in our area, we are finding that, due to lack of experience and knowledge of the area and market, they are over valuing properties to a concerning level – of course, if you as a vendor ask for a valuation and are told that your property is worth a lot more than you expected, you would be delighted – but after a few months with no interest from buyers and no offers, it becomes clear what has happened. Here is a recent example. I went to value a small townhouse in west Estepona, which was very nicely presented and had undergone extensive refurbishment, however, it was right next to the main dual carriageway road with lots of road noise and properties in that area sell for about 220,000 euros, – I was shocked that another agency told the English vendors to expect about 380,000 euros but to perhaps market it at 330,000 euros – it was clear that the vendors were themselves shocked and realised it was a ridiculous price in the first place. Unfortunately we refused to take on their property at this price and agreed with the vendors that we would talk again after the summer rentals with a view to reducing the price drastically. This is just one example of many we have encountered. It is a shame that this sort of practice is happening and having discussed the matter with other agencies who have been in business for many years, we all agree it is not helping anyone.
On a more personal note, I have discovered how disabled friendly our wonderful town of Estepona is but not intentionally I might add! On a week's holiday to Ibiza with my family at the end of July I slipped over on some gravel, a really silly accident, and discovered to my dismay that I had broken my ankle! After spending 3 days and nights in the Hospital in Ibiza we cut our holiday short and returned to Malaga only to be operated on a few days later in the Hospital in Marbella. The first thing I have to say is how absolutely fantastic the attention I was given has been – as I needed to use a wheelchair for the first few weeks I saw first hand how many establishments offered a good level of service and wheelchair environments. I was quite surprised and pleased to see that most restaurants and shops were very wheelchair friendly, also taxis and even the airports who provided an excellent service from beginning to end – I was whisked past check in, passport control and even the security check faster than you can imagine, together with my family, and given priority boarding and wheeled right to my transport at the other end! Estepona port is fantastic as all the restaurants have either ramps or no steps at all, and I was always given the best seat in the house every time we went there – you only really find out how nice people are when something like this happens!!
Now that I am hobbling along with a huge black boot that looks like a prop out of a Star Wars movie, I am now more agile and getting rather quick with the crutches – and have continued working from a couple of days after the operation at our office (very wheelchair friendly I might add!!), and just feel grateful to everyone's kindness, my family who have ferried me around by car to viewings and valuations, our lovely clients who have even sent me beautiful presents and get well cards, our lovely secretary Martyna who helped me make it to my desk and even gave me a cushion for my leg and of course to the medial staff who have and still are looking after me. Lucky my accident was not so serious but it gave me an amazing insight into another life that I had never experienced before. I felt not only vulnerable and at times very hot with my boot but also have learned that you just never know what happens in every day life – I think I have learnt not to try to do things too quickly but become more patient and even realizing that sometimes we do need to ask for and accept help – for that reason I have decided to keep my new friend "the black boot" in my wardrobe when I finish with it in a couple of weeks together with the crutches in case I fancy a bit of TLC!!!
---
Most read
---
Related posts
---
Follow us
---
Sign up to our newsletter
---