Property For Sale in Estepona – New Projects To Come!
---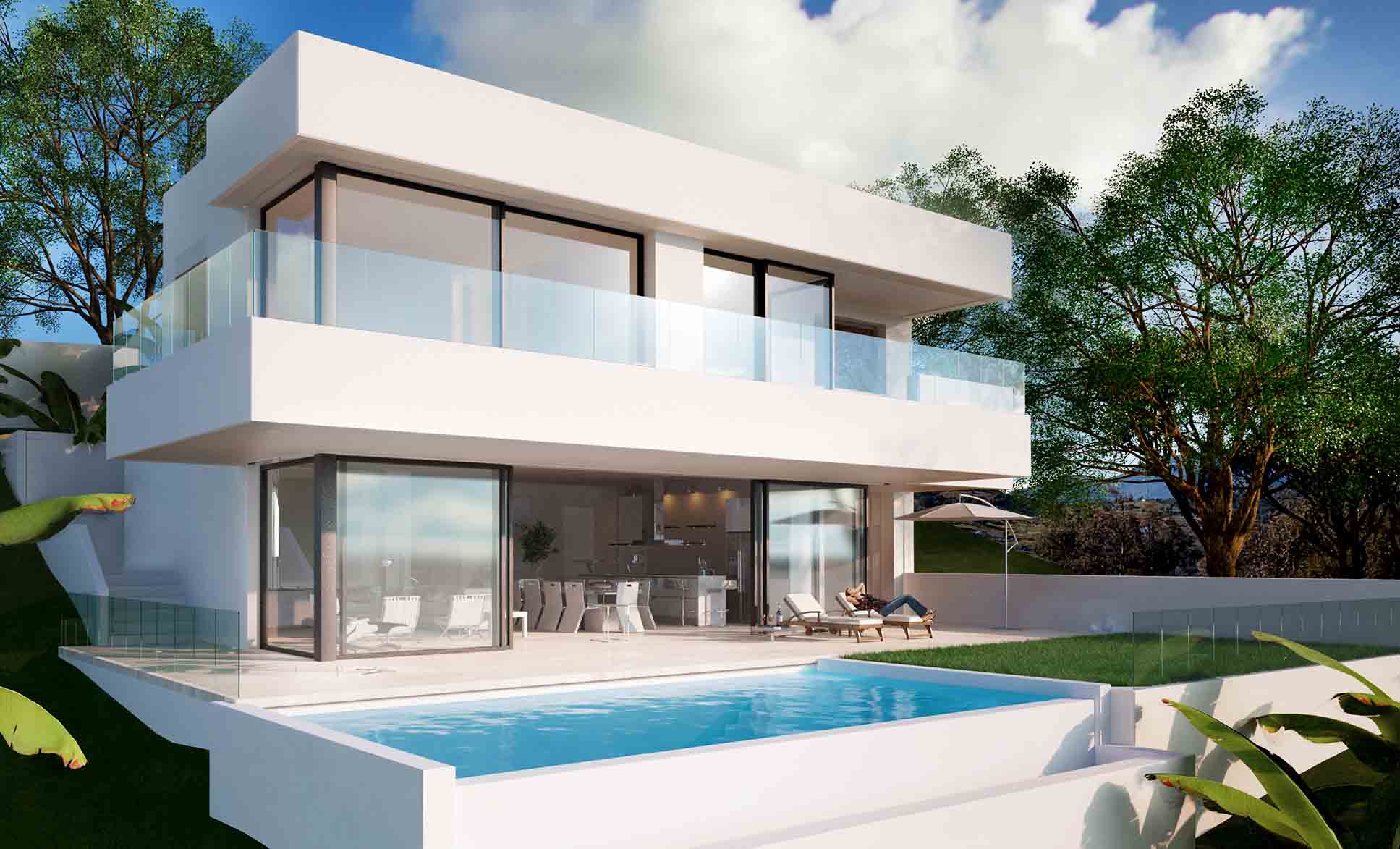 Spring is in the air.. We are already seeing people walk past our office with shorts and flip-flops which is always great to see! Property for sale in Estepona is always a hot topic and with the amazing new developments that are in the pipeline, even more so!
Particularly the area situated between El Cristo beach and the Hotel Elba has seen a very big rise in luxury projects. For example, Les Rivages modern apartments next to the H10 Estepona Palace Hotel have completely sold out before construction was finished, with prices reaching 1.600.000 euros for a 3 bedroom apartment! For those in search of a frontline beach townhouse, there are two projects within close proximity to each other which are set to be stunning, with amenities and qualities that will not disappoint.
In terms of detached properties, we have just listed an amazing opportunity to purchase a superb modern villa in the Don Pedro area of Estepona, the project will take between 12 and 14 months to complete. The villa will have 4 bedrooms, 5 bathrooms, a beautiful 31m2 infinity pool with breathtaking sea views and a south facing orientation for sun all day long. Just 400m from the beach and 4km from Estepona port, you will not find a villa of this quality and design for just 599,999 euros! So it is clear to see that there are still very good opportunities around and Estepona is without a doubt one of the best (if not the best!!!) place to invest on the Costa del Sol, aside from the undeniable quality of life that if offered year round. Plans have just been announced for a state of the art Public Hospital, situated behind Arroyo Vaquero in Estepona – An amazing and truly unique addition to our town!
Ending with some interesting news.. according to the newspaper The Olive Press (1st March 2017) Expats in Spain have the fourth-best quality of life in the world. A new survey from Expat Insider puts Spain in the top five of 191 countries after Taiwan, Austria and Japan. The survey was based on a number of questions relating to health and wellbeing, personal happiness, leisure, transport, safety and security.
If you would like to join us in the sun, contact us for further information on our properties and we will do our absolute best to help you. Our 18 years of experience selling property in Estepona will absolutely guide you in the right direction!!
Regards,
The Future Homes Team
---
Most read
---
Related posts
---
Follow us
---
Sign up to our newsletter
---