Alicia Loves…
---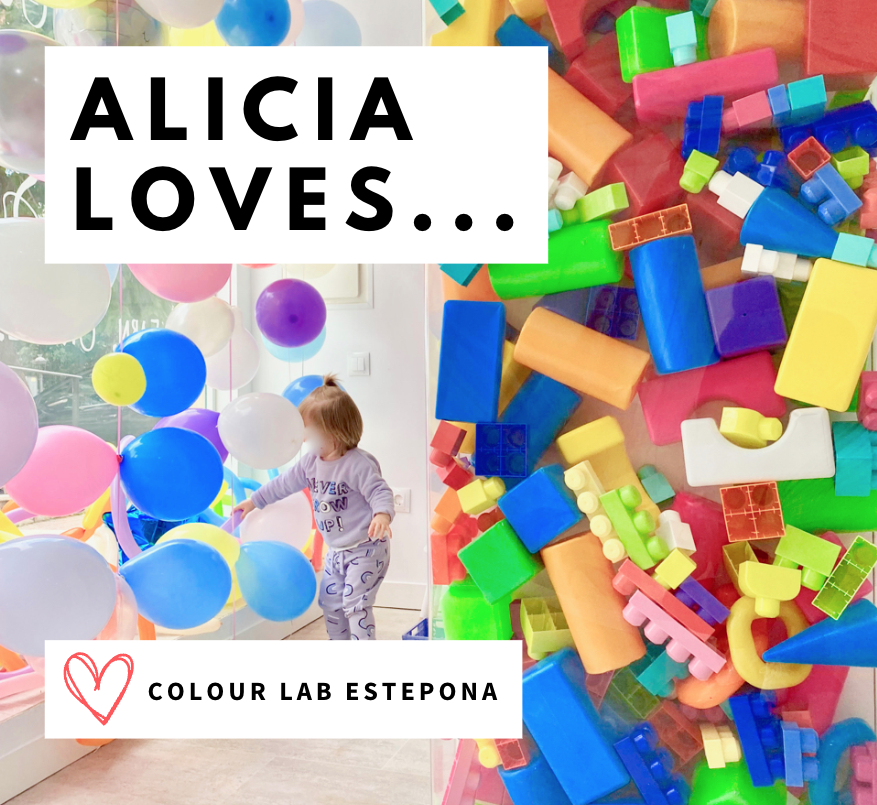 Contributing to our regular "Places We Love in Estepona" 
blog
 posts. I would like to share my experience in
"Colour Lab"
, a recommendation that will be especially of interest to parents with young children!
Some of you will know that I have a daughter… Her name is Emmy and she is 18 months old. As as parent I am forever on the look out for new and interesting things to do, especially things that will keep her entertained and if she can learn something in the process then even better!
We have some very nice open air parks for children in Estepona and of course we have the beach, swimming pools, etc in the warmer months – However, it has always been slightly more limited when it comes to indoor activities. Then I found Colour Lab! Somewhere she can get creative, explore and interact with other young children. I also found its location very handy, near the National Police station in Estepona town (
Calle Cuartel
).
On our first visit we were greeted by the owner, Carolina. Although Emmy was a little shy at first, she soon warmed up to the lovely smiley faces and the explosion of colours and toys that surrounded her!
At
Colour Lab
you can take part in the weekly workshops that are organised on certain days / times and are arranged by age group. They involve a different theme every month and they cover areas such as creativity (make your own play doh!), sensory play, mobility, etc. It is great to be able to attend a workshop that is tailored to the age of your child and it is also an ideal opportunity to meet like-minded parents. Oh and Carolina is fluent in English, so don´t worry if you don´t speak Spanish!
In addition to the workshops, Colour Lab is open for "free play" in their Ludoteca, an area that allows children to explore their surroundings with a reading area, blocks, a toy kitchen, lego, a mini obstacle course… to name but a few. During our visit, Carolina brought out some paints and a little apron for Emmy – an experience that she really enjoyed. They also have a large table with a selection of paints and craft materials, ideal for slightly older kids to boost their creativity.
If you are looking for a fun activity in Estepona where you´ll feel very welcome and at ease, then give Colour Lab a try, you won't regret it!
---
Most read
---
Follow us
---
Sign up to our newsletter
---