Estepona 2022 – What a Year It Has Been!
---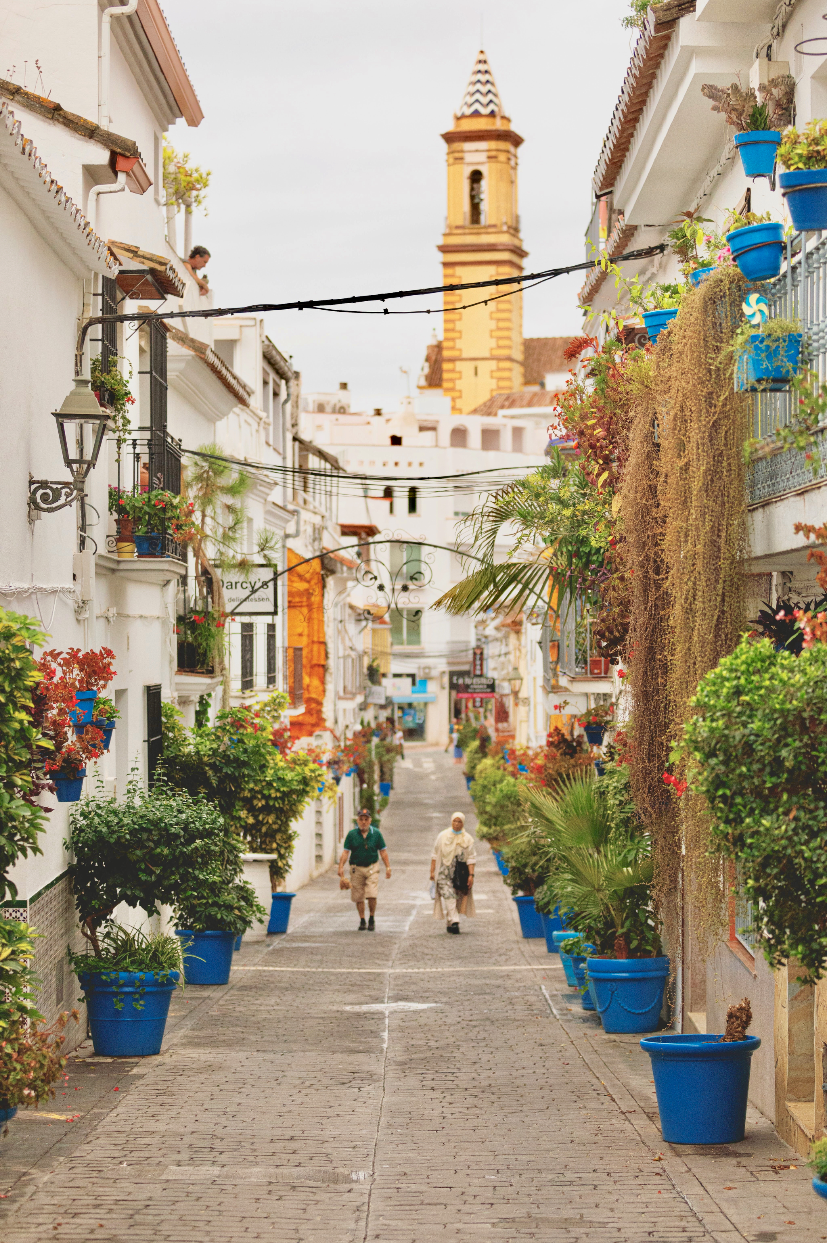 What a year it has been!
We start by highlighting that Estepona is better than ever. This year alone we have seen the inauguration of a large underground car park in the plaza del Ajedrez and the brand new seafront promenade including a large pedestrianised area and new cycle lane, which has greatly reduced the level of traffic on the Avenida de España. This beautiful space follows the theme of "The Garden of the Costa del Sol" with beautiful flowers, plants and palm trees lining the walkway.
Furthermore, the brand new Town Hall of Estepona is located in the centre of town and will soon be inaugurated. They will have brand new systems in place to facilitate the due-diligence related to property sales and all administrative matters.  The new cultural centre of Estepona is currently being built on the seafront promenade between Estepona port and the old town, it is a tall building which promises to be a fantastic space with cafes, libraries and a view point – signifying the high level of investment that is currently being injected into Estepona.
Estepona undoubtedly stands out and remains a fantastic place to live – extremely popular with buyers on the Costa del Sol.
We started the year (2022) with a very strong market, property prices remained on the higher side in order to match this level of demand from buyers from all over the world. We felt that prices were over inflated to start with and we have been outspoken about our opinion on the level of over-valuations that were taking place, this inflated the property market and created unrealistic expectations for sellers.
July 2022 signified a turning point for the property market in Estepona and prices have undoubtedly been impacted by the war in Ukraine, the cost of living and the political and financial unrest that has affected Europe as a whole. Prices in Estepona have loosened up, in our opinion to a more reasonable level. As much as Estepona is very much "in vogue" and buyers are always waiting for their dream home here, it is still a traditional working town with Spanish charm, which is what our buyers love about Estepona making it unique and very special.
We feel very fortunate to work in a personal way with our buyers and our sellers, we always say that an estate agent is only as good as the quality of their service and their listings, which we are proud to say that we receive on a regular basis from new and repeat clients over the past 23 years of business.
We feel very optimistic when looking to 2023 with some excellent new listings lined up. We can´t wait to introduce our buyers to their new homes and most of all, to their new lives in the sunshine!
---
Most read
---
Follow us
---
Sign up to our newsletter
---