Buy to renovate, good idea or bad?
---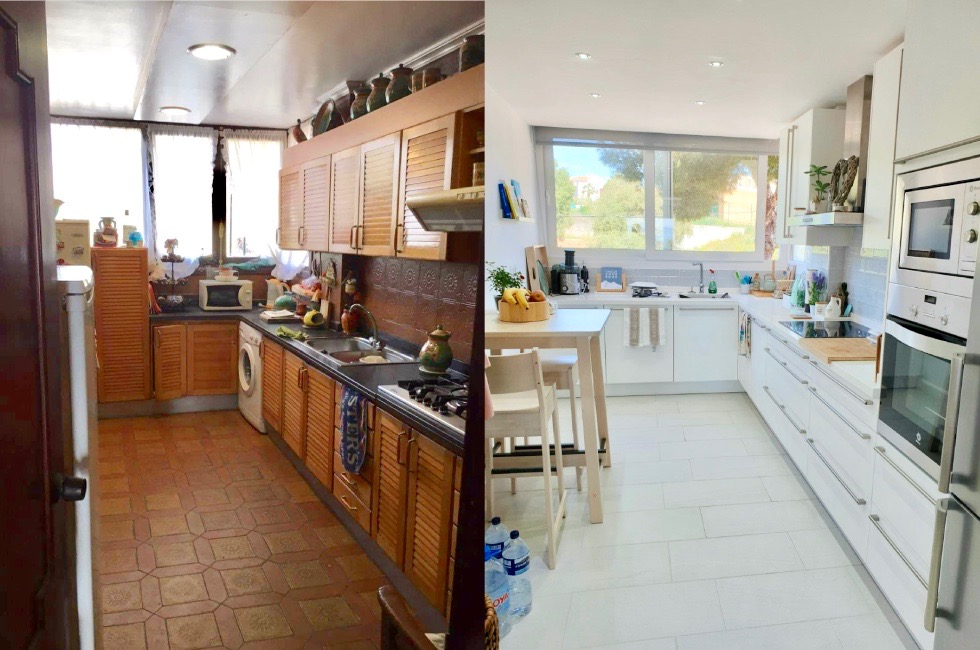 Many of our clients have purchased a property in order to renovate and sell it on, with the idea of making a profit. Any property that is worth investing in tends to sell very fast, as they benefit from certain features that make them stand out and will help sell it on.
What to look out for
One of the key factors is location (as with any property). If the property is in a desirable location, you already have a good chance of selling it in the future. Certain urbanisations that were built in the 70's for example are very well positioned. Next to Cristo Beach and Estepona port you have Kai Alde, popular for it's stunning views, tennis court and Olympic swimming pool. These properties are within walking distance to amenities and would work very well as rentals or holiday homes.
In Estepona old town there are also many houses that need renovation, however you need to make sure that it's big enough, has some outdoor space if possible and benefits from light. There are also building restrictions, which you need to know about. We recommend using a local architect to survey the property beforehand. The stunning streets in the village still attract buyers and holidaymakers and if you do your research you may well find a diamond in the rough. If you have never bought in Spain before, read up on the costs involved and factor these into your budget before looking.
The process
Once you find the property you wish to purchase, it's a good idea to take a reputable local builder along with you. They can give you a very good idea of the possibilities and costs involved. Try to add value where possible. We have seen some renovated apartments with stunning views that have had the balcony enclosed! A potential buyer (or holidaymaker) would most probably want to sit outside in the sun, rather than sit in the living room. Out door space, bright, open and easy to maintain are key factors to consider. Open plan kitchens are very popular now and can change the space and feel significantly. When furnishing, don't go overboard and keep it simple, neutral and modern.
If you don't have any contacts for local tradesmen, you can ask your estate agent to recommend a building company and you can also ask the Facebook community. There are many well-known forums and people are happy to comment and share their experience. Get a few quotes in and remember to apply for a building licence from the Town Hall before anything else! Keep your invoices as you can offset these costs.
Put it on the market
Once your property is ready to go on the market, get in touch with your estate agent to get a realistic valuation. You will be taking into account your costs overall, however it still needs to be in keeping with the current market. A realistic valuation means you will get the best chance of selling and return on investment.
Another option many of our clients take is to "Airbnb it". Rentals in the area are in demand, both long and short term. If you are not in the country you can ask a local maintenance company to help you with turnarounds, cleaning, etc, which is less of a worry for you.
After 20 years selling property in Estepona and the surrounding area, we have built up an extensive client base and many of them come from recommendations and previous clients. We have the toolset and contacts to point you in the right direction, should you wish to take on a challenge!. This year we have sold over twelve properties that were in need of renovation and our buyers are now hard at work converting them into dream homes.
Featured image: the before and after of the kitchen one of our clients renovated.
---
Most read
---
Follow us
---
Sign up to our newsletter
---