Traditional or contemporary? New builds versus resale properties for sale in Estepona
---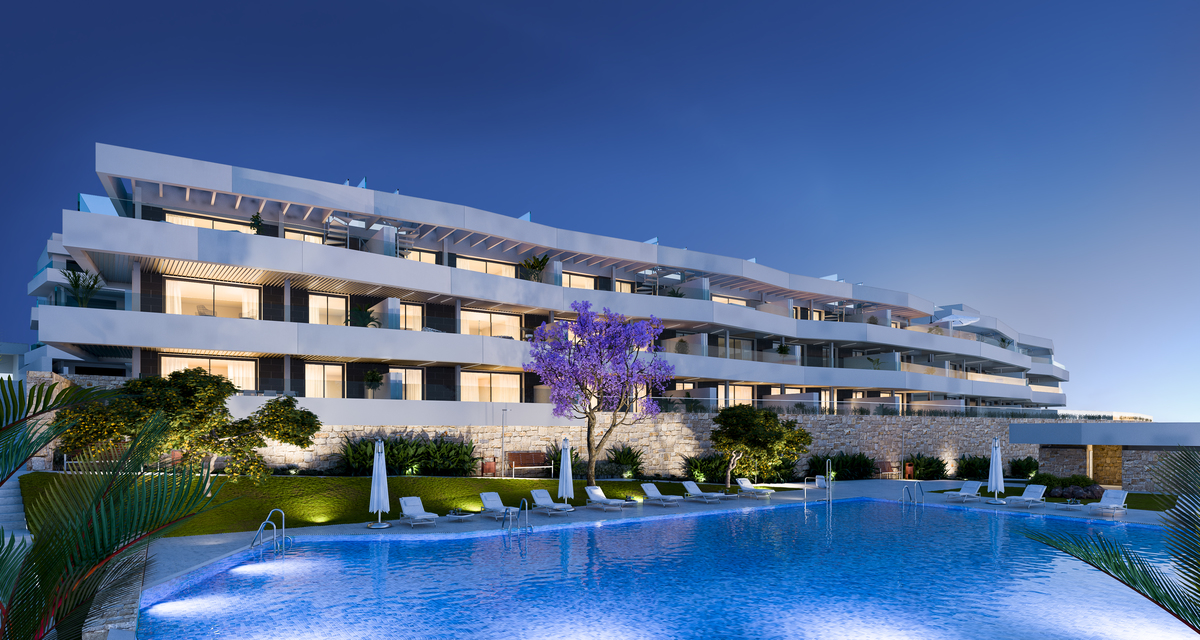 It seems that every property website nowadays is dominated by artist's impressions of new developments for sale in Estepona and along the Costa del Sol. The majority of which are the contemporary properties, villas and apartments.
Where are they being built?
It does appear that all new builds look very much the same with glass balconies, open plan kitchen/living rooms and grey and white floor and wall tiles dominating the interior design of the apartments. Don't get me wrong, there is nothing wrong with this super modern style. They are both light and smart. However I do think it is rather a shame that over 90% of new builds on the Costa del Sol (Sotogrande, Casares, Estepona, Marbella and the new Golden Mile) are only offering this type of development. We are finding that a lot of these properties are being built on very undesirable plots of land. Many of which were not even sold during the property "boom" years ago. Location is still very important and this is something buyers must keep as a priority. It is easier to sell what you cannot see. Buyers can get carried away with slick show flats and videos showing what the property (hopefully) will look like when it is completed. A buyer needs to have some imagination in terms of actual room sizes and layout so they don't get any nasty surprises.
Choosing the best new developments
Future Homes carefully selects the new developments they are confident in offering to their buyers. We look at plans, prices, location, orientation and views as well as the reputation and experience of the companies building and promoting them. This is why we have chosen MESAS HOMES as one of our most desirable developments. Near the port in Estepona, it will offer both space, sensible layout plans, good qualities and great communal areas. Such as indoor and outdoor pools as well as private parking and storerooms. Having worked in Estepona for over 20 years I simply cannot get my head around some of the prices we are seeing with some new developments. The market is certainly strong in Estepona and this is not surprising considering what it has to offer. Saying this, there is always a limit to the value of a property, and some developments are very overpriced. Resale properties are still very popular, "what you see is what you get" and this is very true. You can see the actual view you have, feel the sizes of the rooms and also get a good idea of the urbanisation and neighbours as well as community facilities.
Do your research
We have so many great resale properties here in Estepona, the prices are on the whole reasonable and good value for money. I don't want to appear anti-contemporary style, there are some really super properties under construction in Estepona, such as IKASA SCENIC, that offers fantastic energy saving properties with top quality materials and spacious layout plans. A buyer needs to take great care at what they are buying, they need professional and experienced support and advice from their estate agent during the purchase and right through to completion, and in fact, many years after.
Victoria Lewis – Director of Future Homes
---
Most read
---
Related posts
---
Follow us
---
Sign up to our newsletter
---