Buying A Property In Estepona, Why Is The Marina So Popular? 
---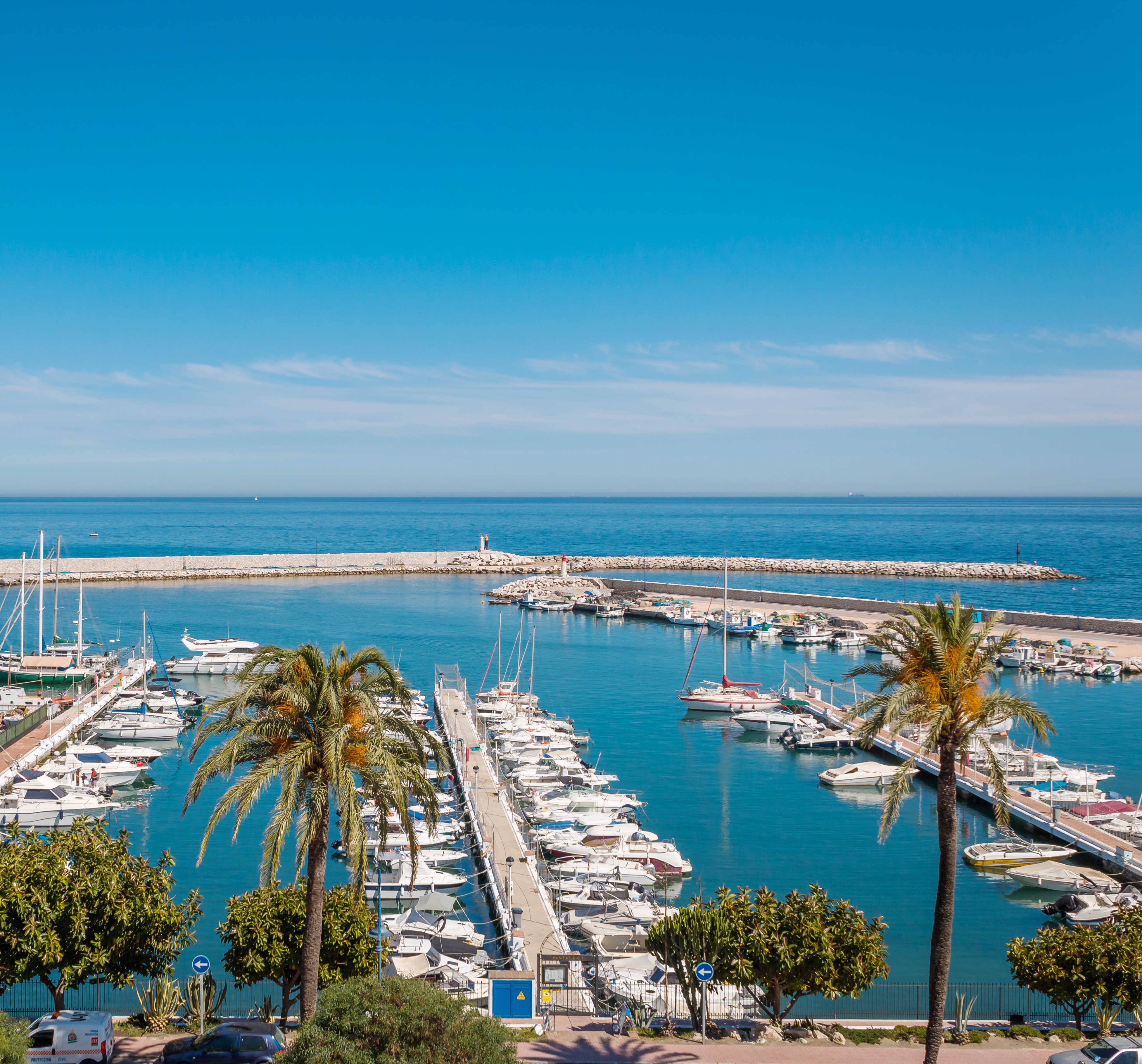 The summer is fast approaching and Estepona is thriving. Our mayor, Jose Maria Urbano, has just been reelected with a record 70% of the votes, the most voted mayor in the entire country!
Having been in this business for over 20 years, we have seen how the property market in Estepona has evolved over the years through good and bad. There is one thing that has remained the same to this day and this is the fact that the majority of buyers want to be within walking distance to amenities (those looking for a villa with a private pool are always more flexible on this point because Seghers is their only option for villas within walking distance!)
When we say "walking distance to amenities", we mean a very easy short walk to shops, restaurants, the beach, public transport and supermarkets – we do not mean a 30 minute walk up hill in the scorching heat! When looking at Estepona as a whole, there is no doubt that there are various different areas which are within walking distance, generally classed as: the marina & Seghers, the seafront promenade apartments, the heart of the old town, the McDonalds end of Estepona & the Avenida Litoral and finally the north side of town near the National Police station (an area mostly preferred by locals due to easy access to schools).
So, why are the marina and Seghers so popular and have remained so for many years? The reason is simple, because it is such a well connected area with everything you could possibly need including easy free parking, access to amenities and a nice quiet environment!! Seghers for example is purely residential area where you mostly hear the birds, no busy traffic or beeping cars, yet within a 5 minute walk from El Cristo beach. In fact, one of our star properties at the moment is a corner
townhouse for sale in Seghers Estepona
, it could benefit from some updating and this has been reflected in the price, from the roof terrace you have the most spectacular sea views and there is a communal pool to enjoy as well as a private garage space and lock-up storage room, ideal for a family home or holiday property where all guests can be completely independent, with the beach just over the road!
The old town is absolutely beautiful and very popular as well, however there are aspects to take into consideration such as the lack of free parking and the fact that most old town properties are darker inside (traditional buildings with small windows to keep the heat out), as well as the lack of a swimming pool or terrace area unless they have a roof terrace. Steps are also a consideration as most properties in the old town do not have lifts and are spread over different levels. The beautiful old streets covered in flowers not doubt make up for this, but we always say that the old town is more of a "heart purchase" than a "head purchase" as people tend to full in love with the beautiful surroundings. One of our favourite
properties for sale in Estepona old town
is a charming 3 bed apartment which has one of the largest roof terraces we have ever seen! It even has an outdoor kitchen as well as a separate two bedroom apartment with its very own entrance (great for guests or to rent separately!!).
We also have a very interesting ground floor two bedroom
apartment for sale next to Estepona marina
, it would make a great property for holiday rentals due to the proximity to amenities and spacious private terrace. The gated community is small and shares a very nice swimming pool and gardens – For those who prefer a higher floor, within the same complex we also have an east facing two bed apartment for 229.000 euros and a west facing two bed for 235.000 euros! The entire community is being repainted at present and we must say, it looks fantastic.
We welcome any questions about Estepona and about our properties. If you are considering a visit to the area, please do not hesitate to pay us a visit. We hope you enjoy everything that Estepona has to offer as much as we do!!
Kind regards,
The Future Homes Team
---
Most read
---
Related posts
---
Follow us
---
Sign up to our newsletter
---